The "Romís" exhibit,
women
in Romaní, was conceived when the Léonard brothers, Alex and Santi, decided to pay homage to Roma women through a selection of their father's photographs.
Jacques Léonard's personal project was to document all aspects of Roma culture. As part of this project, women acquired a special leading role and these images reflect his profound admiration for them.
The fact that Léonard managed to become part of the Roma community thanks to his marriage to Rosario Amaya allowed him to establish intimate connections with the people he photographed. He moved and walked with his camera through their private and intimate lives, creating images that transmit sincerity and naturalness.
Jacques Léonard exalted the beauty, experience, wisdom and everyday life of Roma women, giving them the dignity and respect they deserve.
No one photographed the life and spirit of an era like Jacques. Women were vital for the functioning of the Roma community itself. Without them, the miracle of life would not have been possible.
It is an honour to be able to dedicate these words to someone I admire so much, and who is so important for me. Through his legacy, I have managed to love my people even more, if that is possible. I have also learned to respect women as a primordial part of our idiosyncrasy and ways of seeing life. They are the wandering queens of the firmament. The lioness mothers and protectors of their caves.
Antonio Canales
Produced and curated by: Arxiu Família Jacques Leónard
Technical File
 72 digital photographs with partition and frames
70 photos (40.50 x 50.50 cm)
1 photo (70 x 70 cm)
1 photo (84 x 84 cm)
Photo captions and introductory text in digital format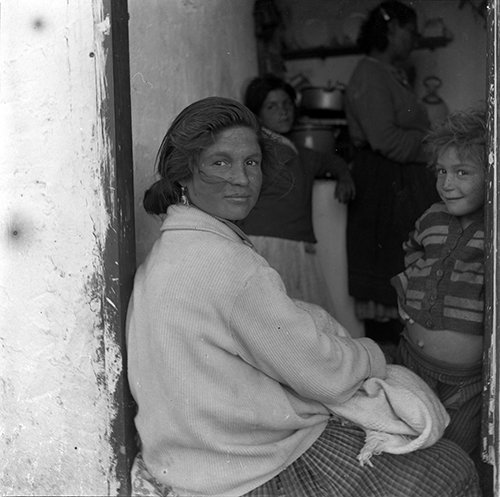 Somorrostro. Barcelona, ca. 1960
Rosario i Josefa Amaya. Montjuïc. Barcelona, ca. 1950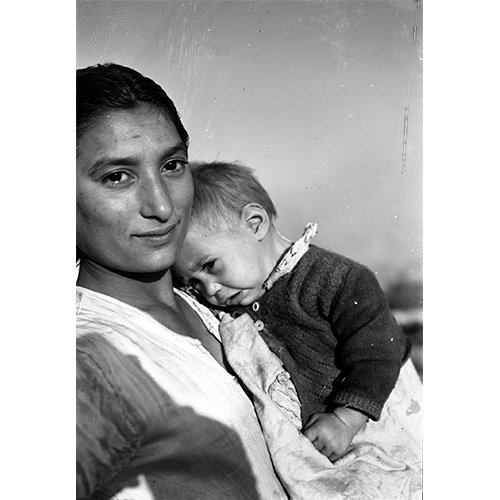 La Fona. Passatge de la  Vinyeta. Barcelona,  ca. 1960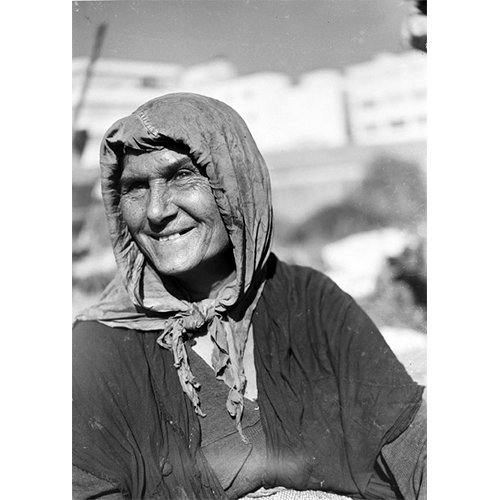 La Estruje. Montjuïc. Barcelona, ca. 1960