Refugees, 29 December 1943
In 2017 while carrying out an exhaustive inventory of the Arxiu Jacques Léonard, a group of negatives and original copies were discovered which depicted the French exiles arriving and gathering in the bullring of Malaga in 1943, right before setting sail for North Africa.
According to the historian Josep Calvet, who has researched the event and who specialises in the refugees passing through the Pyrenees fleeing the war and the consequences they faced, this collection provides practically the only visual testimony we have today.
Jacques Léonard travelled through Spain searching for locations for a film by Abel Gance about Christopher Columbus that fell through due to World War II. It was probably during that time that he worked on the report in Malaga and other Spanish cities, forming part of the network of collaborators who helped the refugees to leave the country.
With his photographs, Jacques Léonard recorded (…) a large group of young people gathered in the bullring in Malaga, waiting for the order to leave Spain (….) This group was supposed to leave on 26 December 1943, the day after Christmas. However, due to unclear circumstances, the departure was delayed until the 29th, forcing the crowds to stay longer in the improvised accommodation (…) Léonard's photos show boys showing off their identification cards with their names and surnames. These photos are a primary resource depicting the refugees' departure from Spanish ports. This is likely the only extant visual material of this historical episode which had been forgotten for decades in Spain.
 Josep Calvet
Produced and curated by: Galeria Marc Domènech and Photographic Social Vision
Technical File
15 original copies (12 x 18 cm) with partition and 38 x 38 cm frames
5 unframed original copies (8.5 x 6 cm)
5 current copies (30 x 30 cm) with partition and 38 x 38 cm frames
4 portraits of Jacques Léonard
Rolleiflex Camera from 1958
No photo captions included. Introductory text and text from the historian Josep Calvet in digital format.
Plaça de toros. Málaga, 1943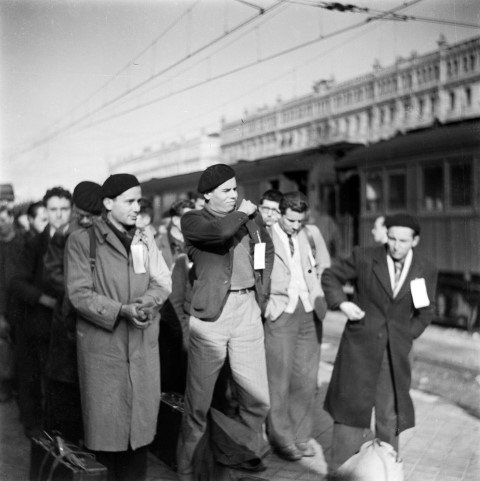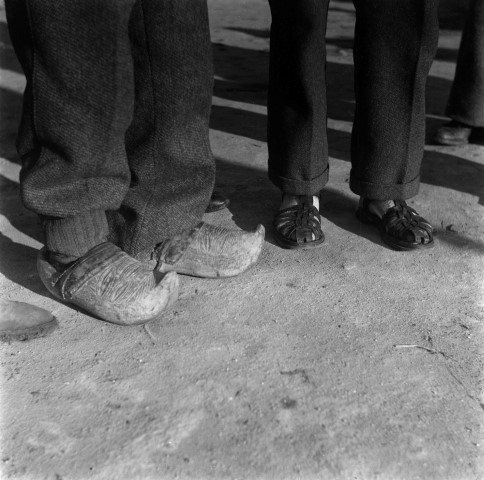 Plaça de toros. Málaga, 1943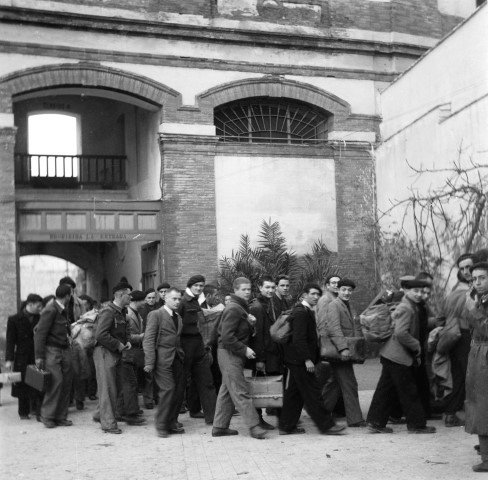 Plaça de toros. Málaga, 1943